The Frame & Extras
The Frame
The Extras
Complimentary Case
Rest Easy knowing our products go through rigorous production testing⁵ to ensure optimal efficacy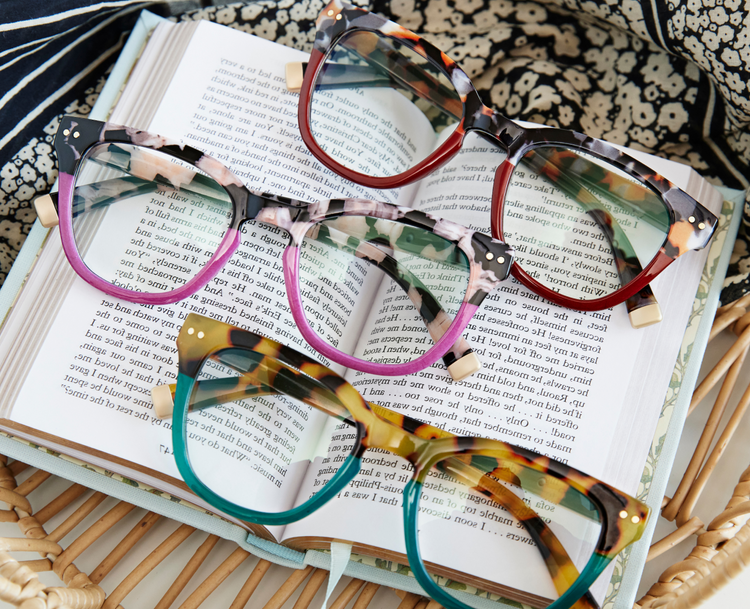 Frequently Asked Questions
What if I am in between strengths?

Typically we recommend choosing the lower strength first, but we offer a 90 day return policy if the strength does not work out for you. 
What are Peepers Blue Light Focus™ Lenses?

Peepers blue light lenses filter more than 40% of high-energy visible (HEV) blue light in the 400-450 nanometer range. Our proprietary, baked-in lens formula works together to prevent symptoms of digital eye strain, help reduce the cause of headaches, and alleviate tired eyes. 
What is the return policy?

We offer a stress-free 90 day return policy. Simply send your glasses back to us for a refund, exchange, or electronic Peepers gift card within 90 days of the original order date. Your refund will be the amount paid for the product(s) at the time of purchase, taking into account any special promotions and/or discounts used when the order was placed. Closeout items purchased from our Sale category are not eligible for a monetary refund. They can be exchanged or returned for a Peepers E-Gift Card. The original shipping charge is not reimbursable and will not be included in your total refund amount. 
Disclaimer: ¹Spectral Analysis Tested in high-energy short-wavelength 400 to 450 nm visible light ²Computer vision syndrome, also referred to as digital eye strain, describes a group of eye and vision-related problems that result from prolonged computer, tablet, e-reader and cell phone use by the American Optometric Association. Computer vision syndrome. 2017. https://www.aoa.org/healthy-eyes/eye-and-vision-conditions/computer-vision-syndrome?sso=y (Accessed February 9, 2021) ³Based on Peepers Reflectance Test used for testing light transmittance in Peepers uncoated lens compared against seven layer anti-reflective coated lens. ⁴"AR and non-AR coated lens performance during contrast sensitivity testing and daily activities", McMahon OD, Illinois College of Optometry, The Vision Council, https://www.thevisioncouncil.org/sites/default/files/AR-and-non-AR-coated-lens-performance.pdf ⁵Measured using Yellow Index Testing among top competitor brands
Similar styles based on your search